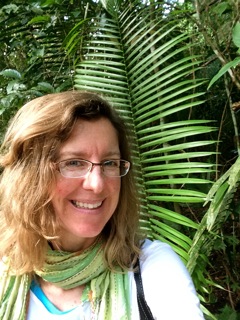 Joy Johnson, BCTMB, LMT is a Board Certified Massage Therapist, Certified Advanced Pre & Perinatal Massage Therapist and Certified Arvigo Practitioner in the Arvigo Techniques of Maya Abdominal Therapy®. Joy offers sessions in Swedish & Integrative Massage, Pregnancy & Postpartum Massage, Maya Abdominal Therapy and CranioSacral Therapy for Adults & Children.
In 1992 Joy became a Certified Massage Therapist from the Boulder College of Massage Therapy in Boulder, Colorado. Throughout the years she has taken numerous trainings in CranioSacral Therapy with the Upledger Institute as well as Maya Abdominal Therapy with the Arvigo Institute. After attending professional training as well as the advanced course in Supporting Pregnancy, she completed her certification with Dr. Rosita Arvigo in Belize for the Arvigo Techniques of Maya Abdominal Therapy® in 2013.
Prior to becoming a massage therapist, Joy received her Bachelor's of Science from MSU in Fish & Wildlife Management and was a wildlife biologist in a variety of national parks throughout the west. When not working, Joy loves caring for her family, practicing meditation and hiking in the surrounding mountains. She treasures the beauty of the Gallatin Valley and is grateful to live here and serve the people of this great community!